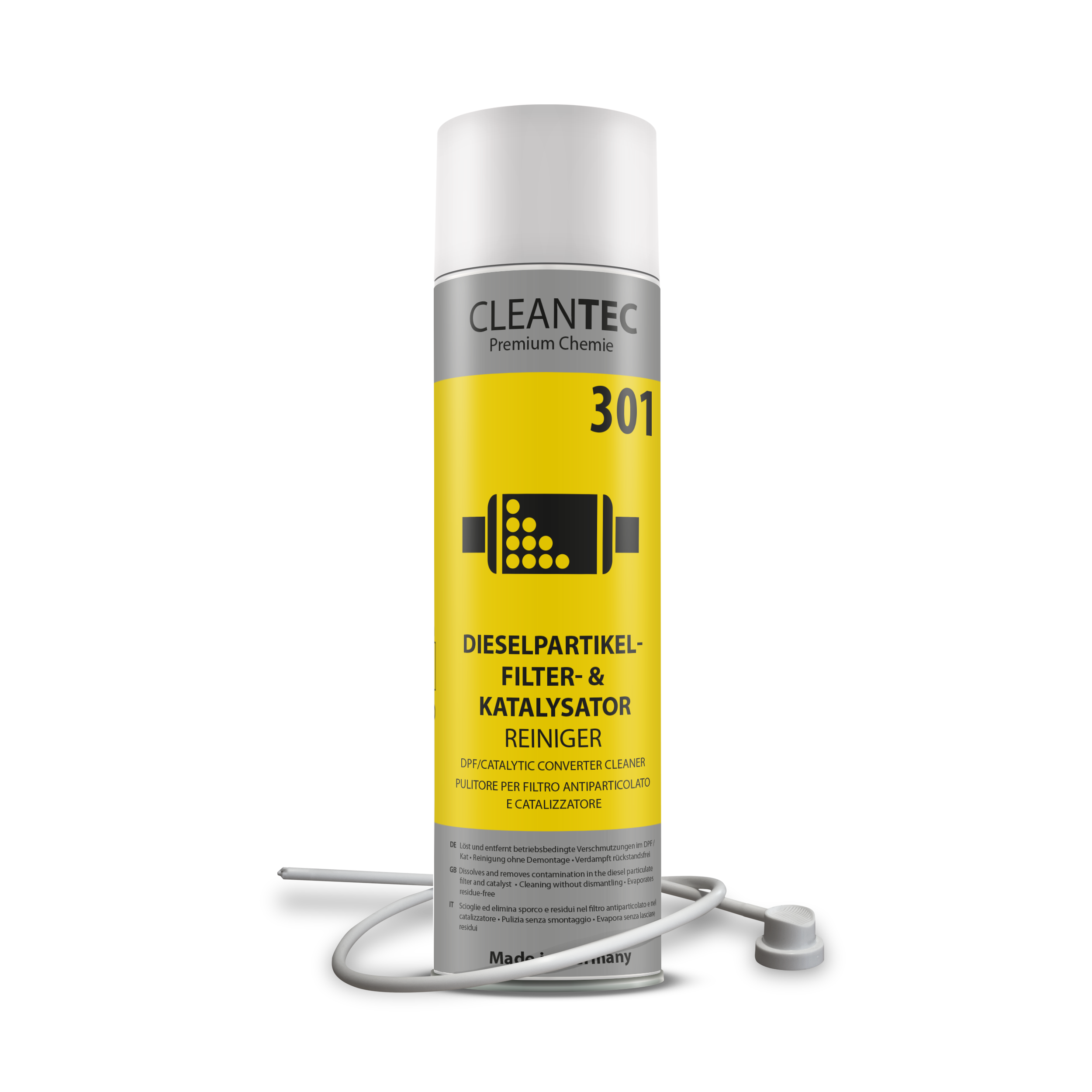 The cleaner dissolves and removes all soot residues and dirt in the particle filter / catalytic converter without dismantling. Loss of performance or malfunctions caused by dirty particle filters / catalytic converters are eliminated without leaving any residue.
The cleaning restores the complete function of the DPF / KAT.

The product is also ideal for cleaning EGR valves.
The EGR valve must be cleaned when it has been removed.
Dissolves and removes operational contamination in the diesel particulate filter / catalytic converter
Cleaning without dismantling the diesel particulate filter / catalytic converter
Evaporates residue-free
Thereby:
improved engine performance
noticeable fuel savings
Reduction of harmful emissions
Avoidance of failure of the affected components
Technical Specifications
Instructions for use

Important: the engine must be at operating temperature! Shake the can vigorously for approx. 1 minute before use!

Dismantle the temperature, pressure sensor or access opening on the DPF / catalyst and insert the probe through the opening. The cleaner is sprayed into the particle filter / catalyst at 5-second intervals using a probe until it is completely and evenly wetted with cleaner.

Remove the probe and close the opening again. During use, the deposits are loosened and distributed in the particle filter / catalyst.

Then initiate regeneration using a workshop tester. Interrogate the fault memory and delete any existing faults. Then carry out a test drive of approx. 20 minutes.

DPF / Kat Cleaner 301 can be used with all closed particle filter systems. Check the oil level before cleaning. If the oil has been diluted with diesel, it is essential to change the oil.

Exposure time
Works during application
Consumption
One can is sufficient for one application / particle filter / catalyst.
Content
400 ml Spray
Item No.
46301