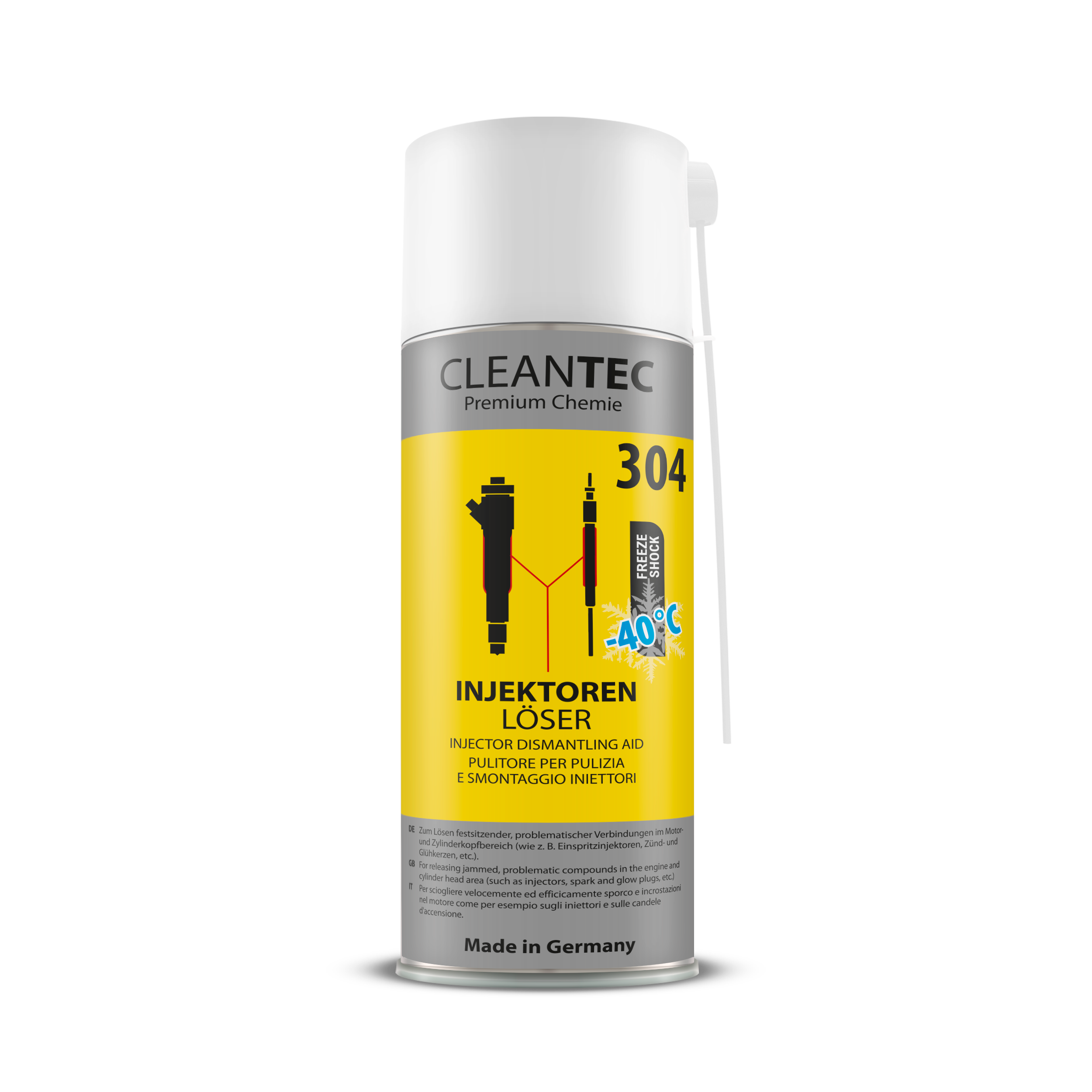 CleanTEC injector solvent 304 was specially developed to loosen stuck, problematic connections in the engine and cylinder head area (e.g. injection injectors, spark and glow plugs, etc.).
Extreme material cooling (-40 °C) blasts dirt and residues on the surface.
The lubricious PTFE particles contained in the synthetic oil can thus penetrate quickly and effectively into the micro-cracks that have occurred and allow easy and material-friendly disassembly.
WITH FREEZE SHOCK - 40°