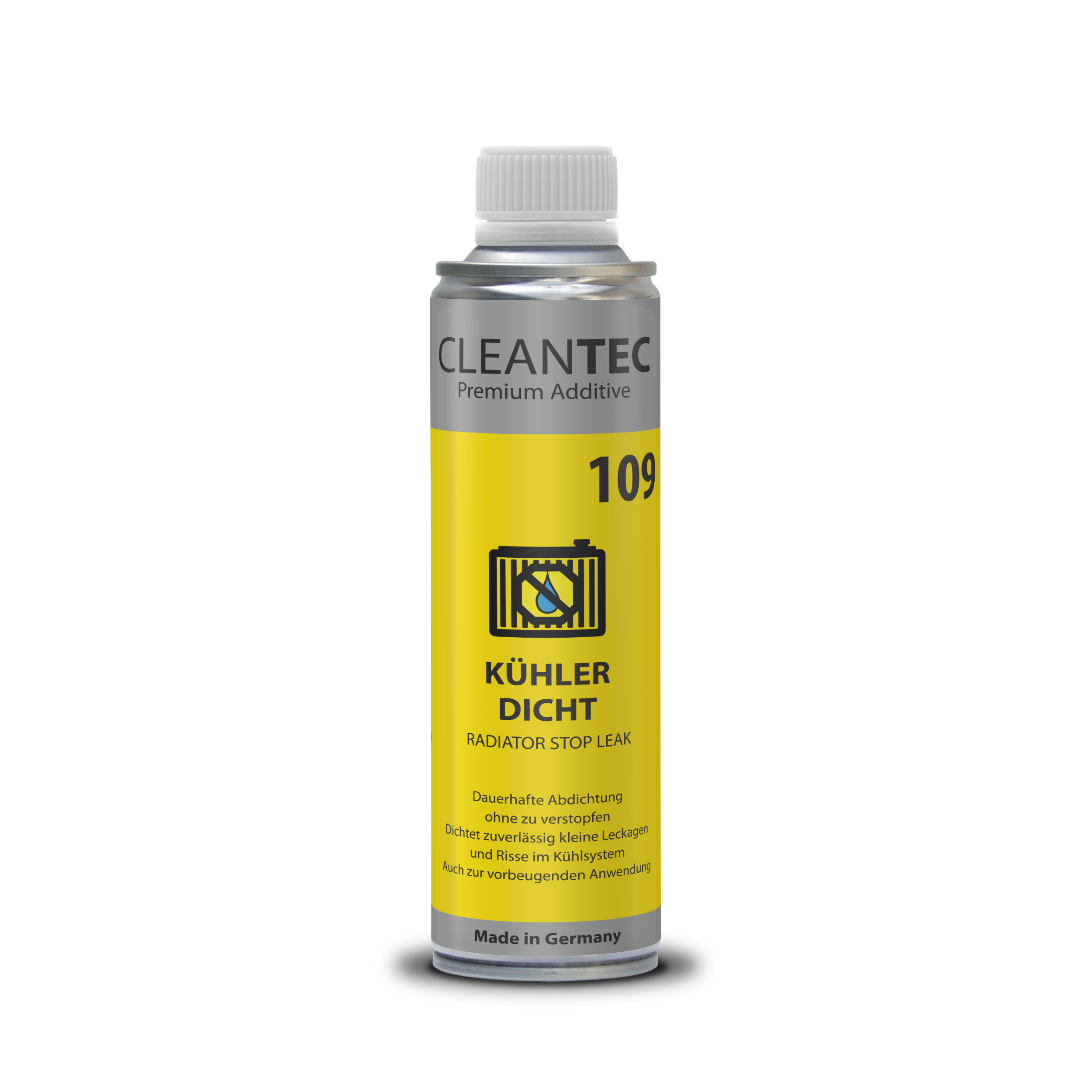 CleanTEC Radiater Stop Leak effectively seals defective water coolers and heat exchangers, leaky water pumps and heating valves, flexible hose connections and cracked cooling water hoses without clogging.
The operational safety of the vehicle and the service life of the units are increased. The environmental impact is also reduced by tight coolers.
Our product is also ideally suited for preventive use.
Technical Specifications
Areas of application

In all units and systems with closed water cooling.

Instructions for use
Shake well before use !

Add the radiator stop leak to the coolant tightly. Start the vehicle engine and set the heater to "warm". Correct the coolant level after sealing. Danger! Does not contain any toxic or irritating substances.

Exposure time
Works while driving.
Consumption
300 ml is sufficient for cooling systems with a capacity of up to 8 liters. Mixing ratio 1:20
Content
300 ml
Item Nr.
46109