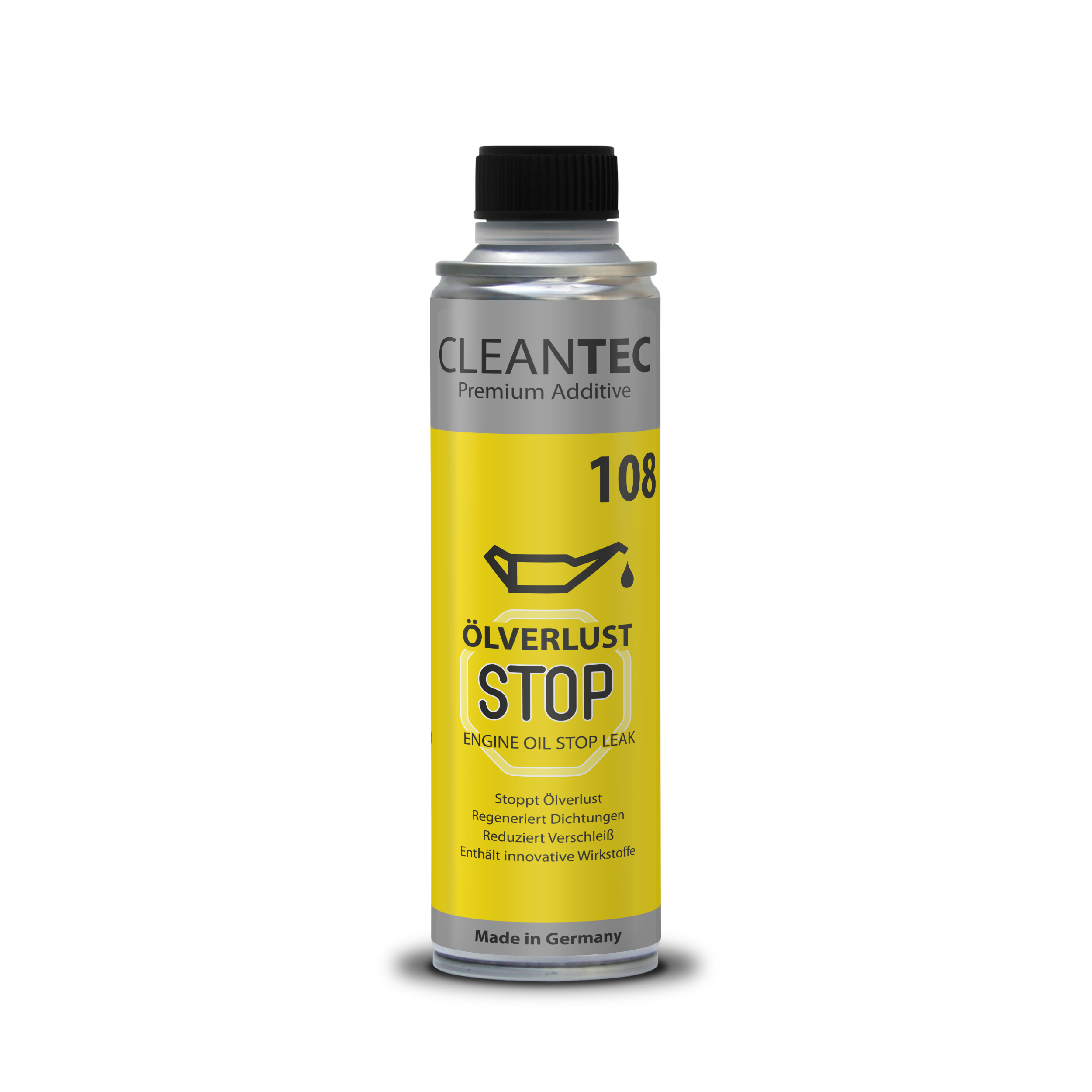 With highly active and innovative ingredients, our additive regenerates plastic and rubber seals in the oil circuit and keeps them supple.
The loss of oil via seals or piston rings is reduced or stopped, which leads to lower oil consumption.
In addition, abrasion and wear are significantly reduced, the viscosity of the engine oil is kept stable and the oxidation of engine oil is counteracted.
The service life of the engine is extended.
Technical Specifications
Areas of application

In all systems with their own lubrication circuit such as 4-stroke and diesel engines, gearboxes and differentials. The product can be mixed with all commercially available oils.

Instructions for use

Add to the oil circuit. We recommend cleaning the oil circuit with OIL System Cleaner 103 before use. Observe the maximum oil quantity according to the manufacturer's specifications.

Exposure time
Works while driving.
Consumption
300ml sufficient for up to 5L of oil.
Mixing ratio: 1:15
Content
300 ml
Item Nr.
46108