New Releases : Active Foam Cleaner
After several months of development and testing, we are finally pleased to be able to present this versatile and innovative product !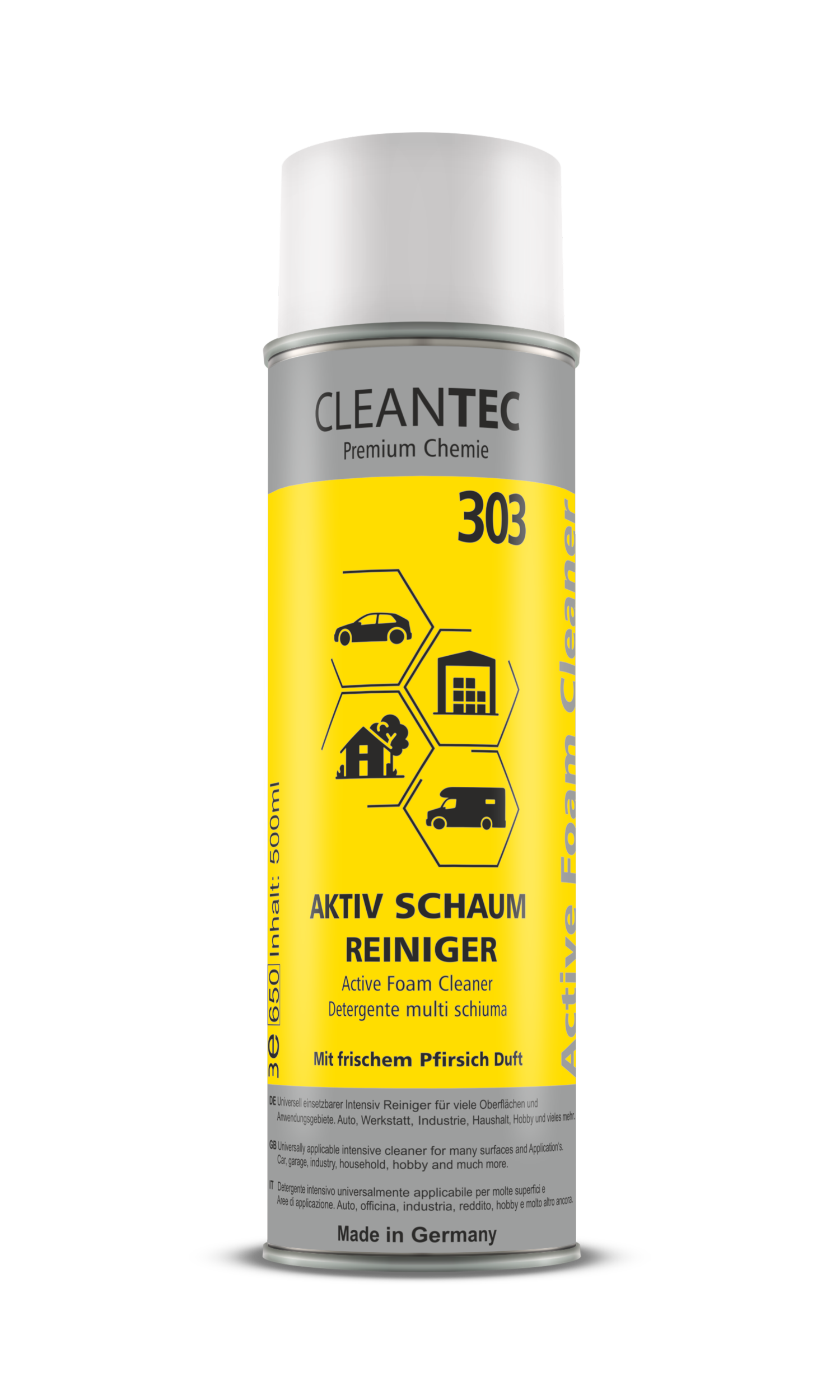 The CleanTEC Active Foam Cleaner is a universally usable intensive cleaner for many surfaces and areas of application.
It cleans gently, leaves a clean surface and a pleasantly fresh peach scent !
The foam also impresses with its high adhesion to all surfaces and can also be used overhead (360 °).
Whether for cars, hobby, household, office, workshop or industry !
More details on the product page :