After several months of development and testing, we are finally pleased to be able to present this innovative product !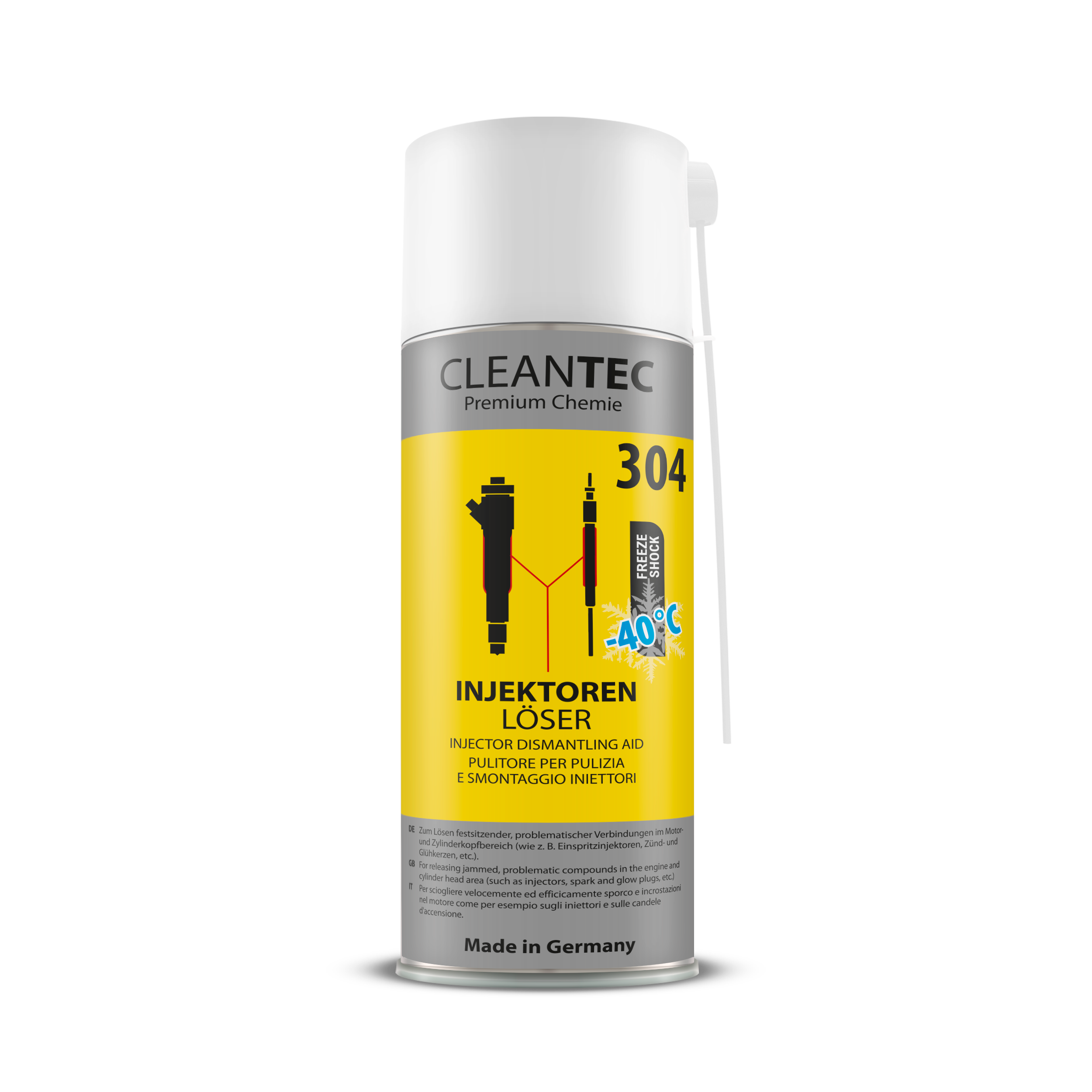 CleanTEC injector solvent 304 was specially developed to loosen stuck, problematic connections in the engine and cylinder head area (e.g. injection injectors, spark and glow plugs, etc.).
Extreme material cooling (-40 °C) blasts dirt and residues on the surface.
More details on the product page :